Thank you to our Best in Show Celebrities!
Mike & Jamie Krempec
Dog: Toby – 3 year old Double Doodle
(Mom-Goldendoodle & Dad-Labradoodle)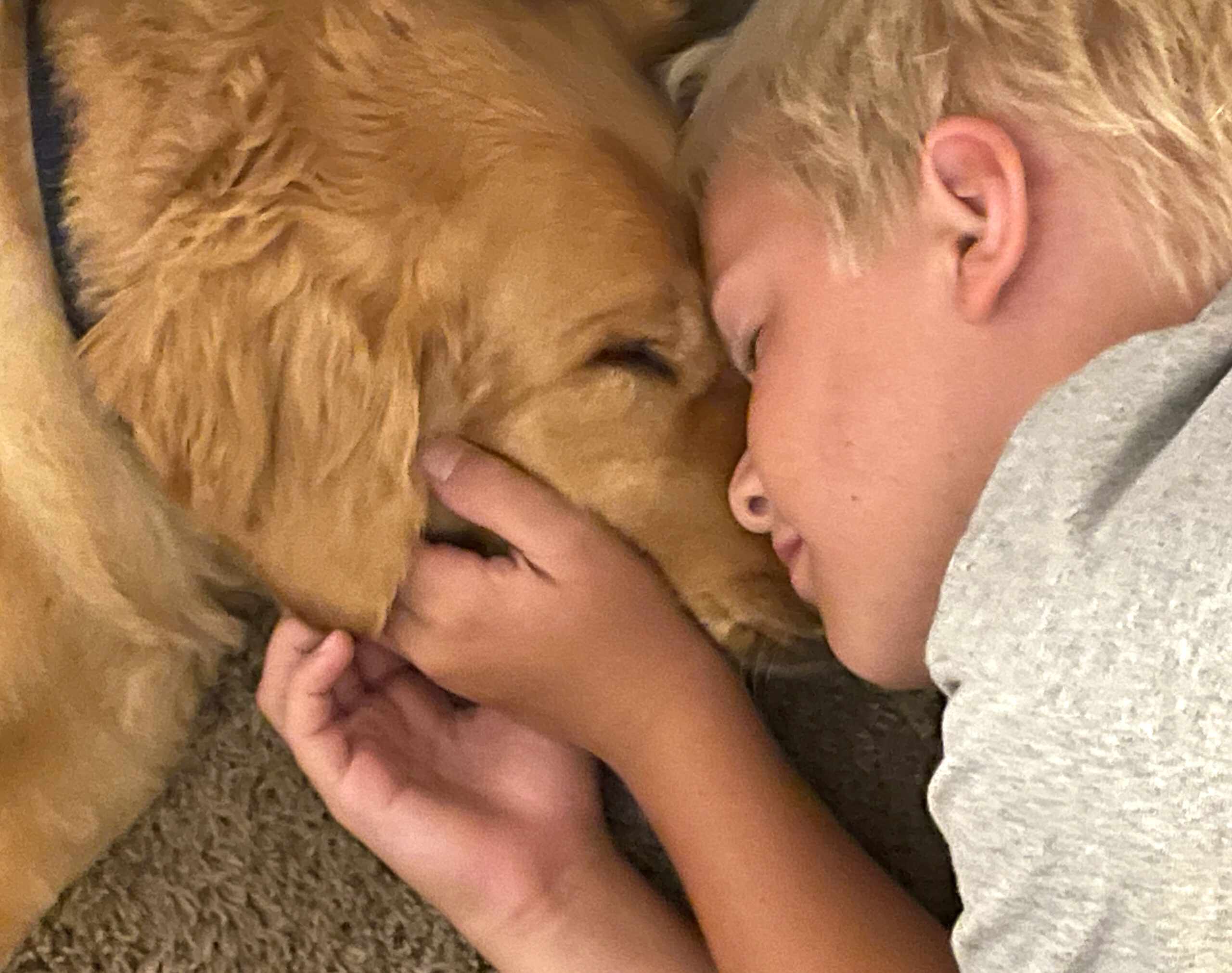 From Toby:

HI there, my name is Toby Huk Krempec & I am certainly an original. Mom & my 2 brothers, Colin  & Ian, came to pick me out  & thought they were getting a curly haired, non-shed, hyper acting doodle. Instead, they got a straight-haired, slightly shedding, lazy doggie. Sometimes I wish I had another furry friend that lived with us but then I wouldn't get all of mom & dad's attention! My favorite thing to do is greet friends that come over. I LOVE people so much, but I don't discriminate at all, I also love other furry friends. I used to play all the time with my old neighbors, Scout & Sherman, but they moved away from me so now it's Bree  & Diesel that are my new friends! My favorite time of the year is when my mom is working in the yard because then I'm outside all that time. I also love going to my Nana's house because she spoils me with treats & lets me be outside all day long. I don't know a stranger & would love to set up a play date with any of my new friends here tonight!