Is your Pet's Tag and Microchip Information Current? Rabies Vaccine up to date?
When on calls, if our Animal Control Officers find loose animals with tags and microchips, they will try and return the animal to it's home before bringing the animal to HSEC.
This helps frees up space at HSEC, relieves the stress on the animal and reduces kennel fees. Proof of current rabies vaccinations is required to reclaim your animal.
If the animal has no tags, microchip or outdated contact information, the animal will be brought to HSEC for reclaim.
Click for a current list of animals at HSEC waiting to be reclaimed
Please take a moment and confirm that your pets microchip information is correct.
Click to check your microchip number
Are they wearing tags that are legible and current?
Help us get your animal home safe!
Visiting HSEC –  With the decrease in Covid numbers, our office doors will be open. 15 visitors are being allowed in the building at a time.

We suggest all wear masks and practice 6 feet social distancing.
Our adoption animals can be visited on our virtual website at elkharthumanesociety.org/adopt
Adopting an Animal –  An application is required to visit adoption cats.
Adoption applications can be filled out online at elkharthumanesociety.org/adoption-application
---
Lost & Found Pets –  Please call us asap at 574-848-4225 to file a report. If you are missing a pet, visit elkharthumanesociety.org/found-animals to see the lost pets currently residing at HSEC. Check our found animal page frequently, we have stray animals coming to us continually, the web page updates occur frequently throughout the day, please check back if you do not see your animal at first.
Facebook has numerous lost animal and neighborhood pages that allow posting of your lost or found pet, please use these pages to help spread the word of lost or found pets. Many animals can make it home without a trip to HSEC.
Stray Animals and Owner Surrenders – At this time we are accepting stray dogs & cats found in our community. We are currently scheduling owner surrenders. Please call for more information. 574-848-4225.
If you have found an animal and can care for that animal until the owner is found, it is greatly appreciated to allow us space in the shelter, food and litter items can be provided, we do ask that you notify us with a found animal report.
General Business Hours: Monday – Friday 9:00 am– 5:00 pm & Saturday 9:00 am – 4:00 pm.
Adoption Visitation Hours:
Monday & Tuesday 11:00 am – 4:30 pm,
Wednesday 12:00 pm – 4:30 pm
Thursday & Friday 11:00 am – 4:30 pm
Saturday 11:00 am – 3:30 pm.
---
Trap Rental & Microchips –  We are renting traps and accepting microchip appointments.
Donations –  We are accepting gently used items for our Red Barn Resale Shop at this time. We also appreciate unopened pet food donations and cleaning supplies.
Food Assistance – We are providing pet food assistance to those in need, please call us for information.
 Volunteers – Volunteers are being scheduled to come in as needed. New volunteer training has resumed please join us. Inquiries about volunteering can be directed to [email protected]
Red Barn Resale Shop – Visit our webpage for current dates – https://elkharthumanesociety.org/red-barn-resale-shop
Events, Activities and Meetings – Please visit our website for up to date information on HSEC activities.
Faced with fewer adoptions and less access to the public, our animals need YOU more than ever!  Visit our website, meet our adoption animals. Ready to adopt? An application can be filled out online before you come to the shelter. https://elkharthumanesociety.org/adopt
Delays – We apologize in advance for any delays but our goal is to keep our animals, staff and community safe and healthy.
For more information, please call our office at 574-848-4225.
No one wants to think about having to rehome their pet. Life can change quickly and sometimes this is a tough decision an owner has to make. Here is some information and options available for those facing this situation.
Before you release your animal to the shelter, ensure that this is truly the decision you want to make and no other options are available.
Reach out to family and friends – You may have other friends or relatives who would want to continue to provide a loving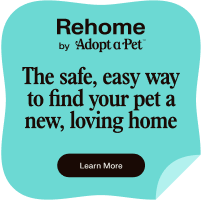 home for your animal or may know of a way to help keep the pet in your home.
Resources – If a lack of resources is the reason you need to surrender your animal – talk to us! There are options for help, including food assistance and other community resources to  help keep pets in their homes.
Rehoming with Adopt-a Pet – Adopt a Pet and the Petco Foundation have created a Rehome program. You can visit the website at rehome.adoptapet.com to learn more. Through their website, they will assist you in creating a profile for your pet and also assist in the process of finding the best home available for that pet.
After having exhausted all other efforts, please contact the Humane Society at 574-848-4225 for assistance. We accept animals only from Elkhart County.
Contacting HSEC to Release your Pet – Last year over 5,500 animals entered our shelter, our goal is to find homes and rescues for all animal entering our shelter. Sometimes we do not have space to accept animals immediately and an appointment to surrender your pet will be made.
We will discuss resources available to you to help you keep your pet
We will make sure your pet is posted on Adopt-a-pet
We will explain the fees associated with surrendering your pet
You must fill out an incoming dog/cat form so our pet assistance and rehoming specialists can review prior to your visit, this information is very important and needed to help determine the future of your pet. Please fill out the form as completely as possible.
Upon submitting your pet's profile, someone on our staff will be in contact with you soon as soon as possible.
On the day you release your animal, you will need to bring your driver's license or valid ID to confirm you are a resident of Elkhart County.  Also bring any vet records you have which provides valuable information about your animal's vaccinations or medical history.
You will complete an owner release form.  A fee will be assessed for release of the animal and will vary depending on whether or not the animal has aggression issues, has bitten or is extremely ill.
Once you release your pet to us, it is final.  No further information will be provided to you or anyone else regarding the status of the animal.  Upon release, the Humane Society has the right to determine the appropriate disposition of the animal. 
Not all animals admitted to the shelter are considered adoptable.  During the spring and summer months, the shelter admits over 500 to 600+ animals per month.  Some animals may be deemed adoptable and selected for adoption; some may go to other collaborating animal welfare and rescue agencies; some may be sent to foster locations until they can be adopted; and some may not be deemed suitable for adoption and may have to be euthanized.
Every situation is different, for more information, we encourage you to contact our staff directly at 574-848-4225.