Meet our Best in Show Celebrities!
Kris, Elizabeth, Maddie and AJ Seymore
Dog: Louie – 1 year old, Pug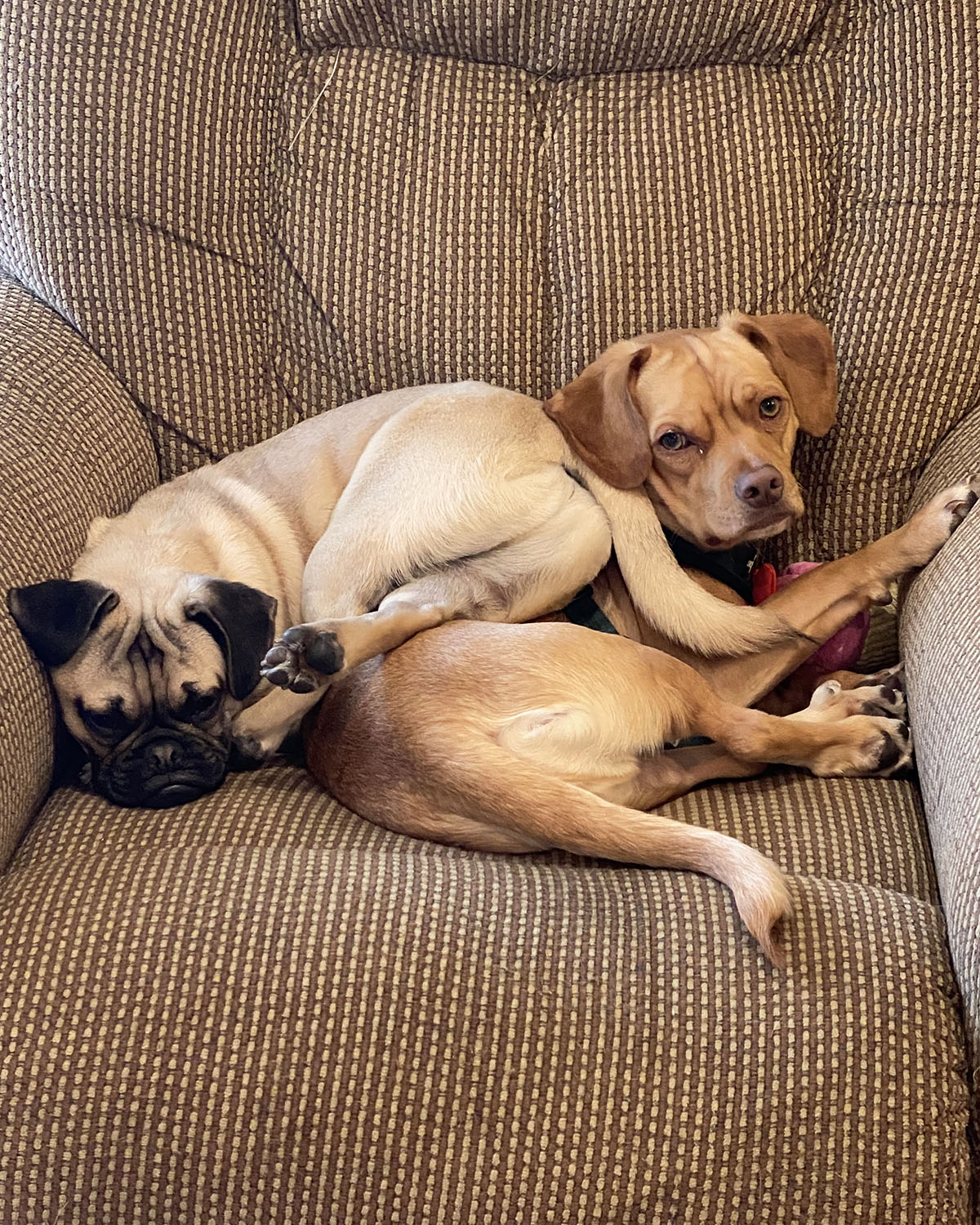 From Louie:

I was adopted as a companion for my big brother Murphy (he couldn't be here tonight) from a picture that my family had seen online. Of course they fell in love right away with my cute face. Murphy looks like a mini version of my families beloved Yellow Lab named Ginger. Sadly she passed away during COVID. I'm told that I am a mini version of Caesar. He was a beloved Pug my family had over 10 years ago. My family really likes having my puppy energy and sibling like rivalry with Murphy in their home again. Murphy and I think our family is the best!